Woke up around 530 and saw some nice colours in the sky… our window was facing north so we didn't see the sunrise at all, even though we missed it anyways 😛
Today is our last day in Jeju. We did so much yesterday, we're just finishing stuff off now. Our first stop, Manjanggul Lava Tubes. yup. lava tubes. This particular tube included three separate caves and is about 7416m long. It was cold, wet walk and it would take a long time to walk to the end and back, which most people do for some reason. we turned around after a quarter 😉
As we drove to our next destination, we stopped by the side to take pictures and soak in the scenery of the rocky shore and a uniquely shaped land formation. cleeeear waters.
As Cassie and Karen said. Over, on, under. water! we're getting on a submarine~…. we were ferried over to a smaller island, i'm not sure what it was called, then jumped into the sub that took us 30m down, which seemed to be enough to hit the bottom. they showed us a bunch of small fishes, coral walls, karen and cassie saw an octopus, there were small jellyfish floating around, it was fun! but it wasn't… AMAZING HOLYSHIT sorta thing 😛 they have a scuba diver that would lure the fish around the whole sub, giving us some cool shots.
We headed to lunch next, pork seemed to be a specialty on Jeju, so we had some of that. Cooked for us, we wrapped the meat with cabbage or lettuce and added in some spices and sauces, it was really good.
Next up, we headed towards a 'Scenic Park' that would provide a beautiful view as well as access to some building and the shore. But imagine a single road leading in and out that curved along with the shoreline. and then, at least 20 vehicles waiting in line at the end and more of them already in parked, and most of them are buses. and you have to pay to get into the parking lot – -;… yup. we turned around. along the path, there were picnic tables and a small access for… cars i guess! so we drove there, where there was no one and took the pictures we wanted, although i wonder what kind of shots we would get by the 'park'
We stopped by a small shop and bought some Hallabong Tangerines, which were expensive, since Jeju is known for it's delicious tangerines, as well as jeju cactuses for some reason. It was actually very juicy and good, worth the couple of dollars…
Next up, another cave. Micheon Cave. This cave happened to be very popular so I guess overtime it became more….. touristy. Inside the cave were several alterations like a smooth cave floor, a fountain, a painted wall, etc. they cave we went to in the morning was almost completely natural except for lights and signs and small side fences. outside of the cave, the park surrounding it was the most random collection of things such as a zoo, collection of statues, cactus garden, and some weird robotic walking things. creepy.
Our next route would lead us around and onto the central mountain/volcano called Mt Hallasan. Some currrrrvy roads, decent speeds, a bunch of cars and veery nice atmosphere and views, it was a nice drive up. and back down – -; since we weren't going to climb up the mountain due to time constraints.
Dinner destination: in the town core, horse meat. yup. raw meat as well as cooked. + bulgogi. it was delicious and juicy. We had to rush a bit tho, we still had to fill up gas and head back to avis to drop the car off. my driving was a bit insane, more than usual, taking the wrong turns a couple times too… it was awesome – -; fortunately the station and avis were pretty closeby the restaurant.
back to the airport and fulfilling karen's wishes she made at the micheon cave, the airport had Jeju Cactus Icecream! hahah, she had been looking for it for a long time now. i'm not a food critic so i cant really describe how it tasted besides, good, but not as good as melon 😉
jinhyo, ashley's friend, helped us find a better/nice hotel to stay at, really nice actually. Hotel Provista. two singles on the main floor, and a balcony type second floor with a mattress. albiet a bit more expensive than anticipated. owell. it'll be a comfortable last couple days 😀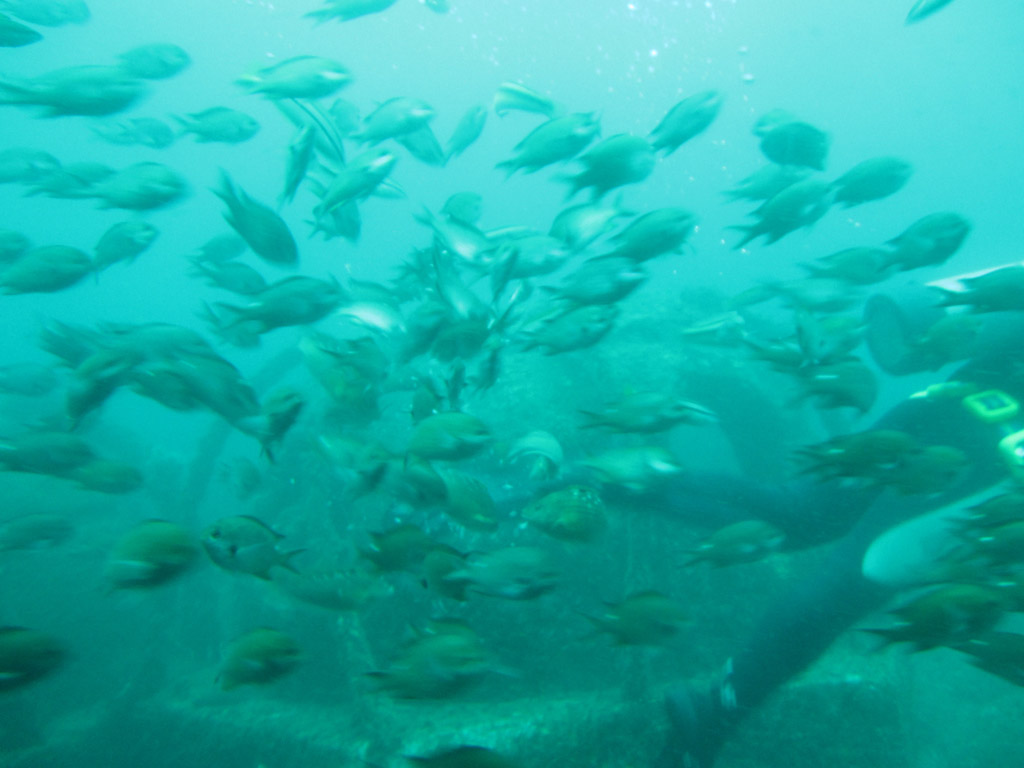 Submarine!

A platter of raw horse meat. yum.