Melbourne. Heading into the city from St. Kilda, not bad. The trams run frequently and go all over the place. It works on the honour system… The 'driver' just dictates when to close the doors and move on, and probably where the tram turns and stuff. He doesn't check if you have bought a ticket or put it into the ticket machine thing. Hmm.
Queen Victoria Market. Much like our own St Lawrence Market, random shops of produce and a bunch more souvenir shops as well.
Federation Square, St Flinder's Station. Federation Square, celebrating Australia's confederation, duh. With free wi-fi! Very cool architecture and interesting typographic designs on the ground of the square. St Flinder's station, across the street, is like our Union Station, a hub of sorts.
National Gallery of Victoria. Beside the Art Centre, very nice place, the entrance a glass wall with waterfall. Ooo. We didn't have enough time to explore the actual gallery… But found time to get churros. 😉 yum.
We made our way back to the hostel for our airport shuttle and made it to the Melbourne International Airport at 4 for our 6 flight to Auckland, New Zealand. Get ready for some more international flight drama! Apparently Qantas strongly, by strongly I mean they won't check you in until, recommends that you also have an outgoing flight from New Zealand before getting there. They then sent us out to get another flight booked out of New Zealand via Flight Centre. Of course, we had planned to come back to Sydney on the 12th and see Uncle Ronald and Auntie Maisie one more time and catch our flight back home on the 13th. However. We need either a re-entry visa or a brand new visa for Australia after leaving its soil… Which can only be obtained off-land. Even staying in the airport, after landing in Sydney we would have to go through customs to checkin with Air Canada and that would mean we'd technically be 'in Australia' and… Would require a visa – -; So we weren't allowed to purchase the ticket from Auckland to Sydney because of that… Our options?
1. Cancel our current flight home and book one from New Zealand. Expensive. So damn expensive.
2. Fly to another international destination to appease the outgoing flight and then apply for the Australian visa and cancel the first and book a flight to Sydney. Not too expensive but the cancellation fees were more than 50% of the ticket.
3. Stay in Australia.
So we bought a ticket to Fiji! Qantas again… Wanted us to have a plan after Fiji. They then suggested us to get a connecting flight to arrive prior to the Air Canada flight and catch it. Don't we need a visa for that? Apparently not? Wtf. 45 minutes before take-off… Check-in should be cut-off soon too! I ran back to Flight Centre and explained what they said and after they spoke to a Qantas rep at the check-in desk, apparently they have an agreement with Air Canada and we can land in Sydney without leaving the International Departures terminal, without a visa. Would have been nice to know this earlier. With a maximum of 8 hours connecting, the flight from Auckland had to land within 2 and 10am…. And only one flight worked for us… *sigh but it was the only way to get home with the least amount of damage to my depleting bank account… 7am flight from Auckland (+16) International to Sydney (+14) 830am arrival, 1025am departure to get back to Toronto (-5) at 420pm… 3.5 hours + 2 connection + 20 hour home. Fun!
Oh, our churros were wasted. We travelled with them too long and they had long become stale and cold 🙁 but we also purchased milkshakes which were great.
With no time to spare we surprisingly weren't the last ones to board O.o… But last ones to check-in for sure. Finally arriving in Auckland at 1130pm we made our way to our hostel via shuttle and… the customs official asked about an ongoing ticket but didn't make much of it. Sleep.
Tomorrow, Rangitoto Island and Auckland shopping…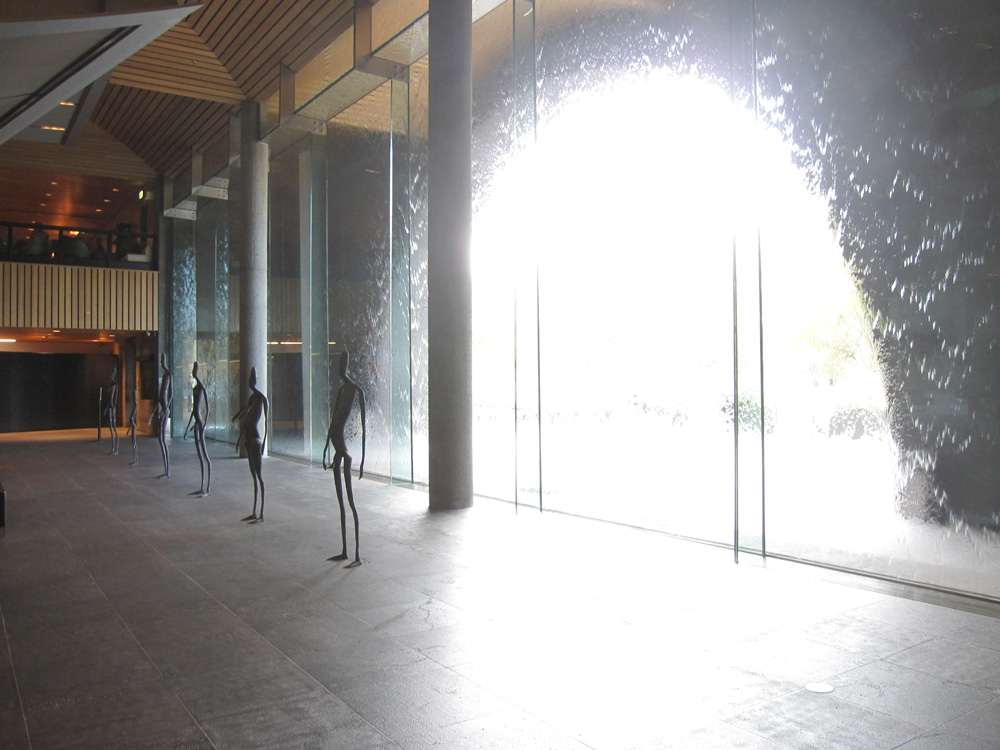 Inside of the National Gallery of Victoria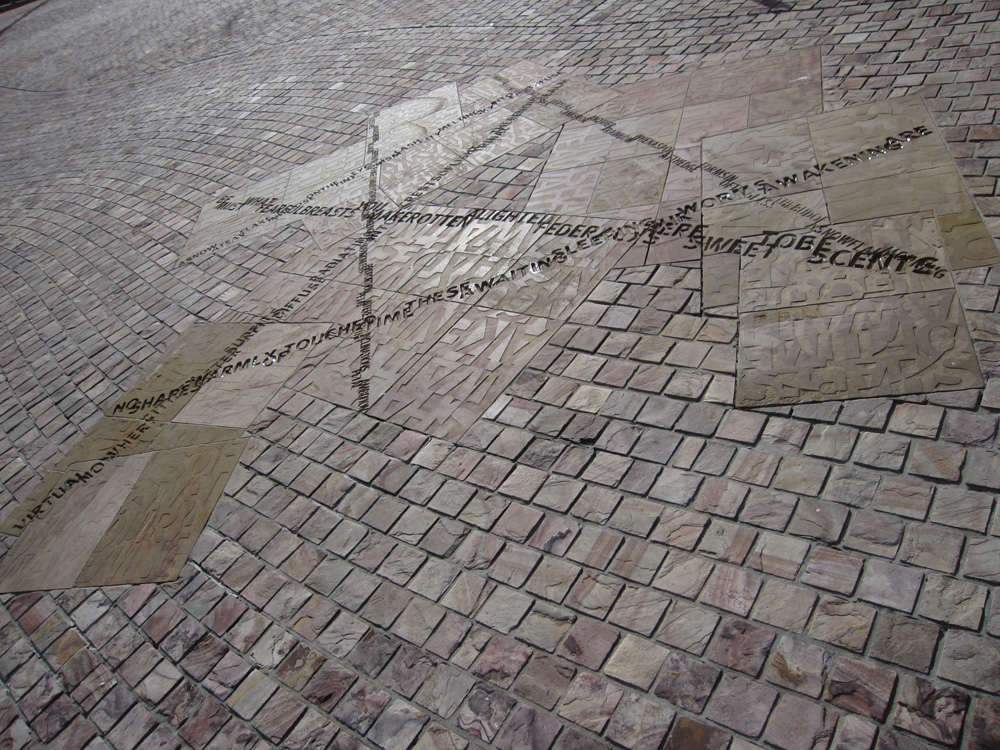 Ground highlight within Federation Square

Building highlight in Federation Square