10am pickup for the Penguin Parade tour on Philips Island. After picking up a couple more people and traversing through Melbourne closer to the beaches, we were brought past several cool buildings and dropped off at the Bunyip office to pay.
With a full bus our driver Bernie brought us to our first stop, a conservation centre (or something) where we saw some more reptiles, koala, emu, some birds, tasmanian devils, a wombat and a walk through a wallaby path! They were 'free' to wander around and we could feed them. This particular place only had 3 eastern grey kangaroos and 1 koala. Back in the building they took out a python and several people had the chance to hold it, feels interesting and strong… I didn't know before but snakes evolved from lizards and actually have two hind remnants of legs, evident only through two useless and small nails near the end of the snake.
Cape Woolamai. Nice and windy. We've seen too many beaches… But now its cloudly and cold. Nice waves though! We haven't had the chance to get surfing lessons since our one-hour-late Bondi Beach incident.
Churchill Island, here we visited a farm! And saw the furrrrrrry cow, Highland Cow, looks funny :D. There were the regular farm animals and a couple peacocks too… Here we watched a sheep shearing demonstration! Which was….. Interesting? Meh. As well, they demo'd a working dog that has been trained to work with herding sheep. Very well trained, and they don't bark! That was cool 😛
Koalas, yup. More. By this time, it was cold, raining, and windy. Fun. Apparently everyone else was prepared for this with jackets and brolleys (umbrellas) unlike myself in a tshirt :D. This conservation park was a bit different in that they were high up in the trees. But since it was raining and cold I did a quick route and ran back to the centre and grabbed some hot chocolate… Which wasn't very hot. Owell. Koalas, although not endangered, are getting there. Their habitat has been cleared considerably and have been hunted by foxes but have also been stricken with a disease that can kill them, chlamydia.
The Nobbies – Seals, fortunately was indoors. Unfortunately there wasn't much too see. The seals were very far out on the rocks only visible through the built-in, 5$ cameras. Got a decent view of them through the camera though. Since it was raining the cameras were littered in water droplets blurring the view. Boo.
Penguin Parade, outdoors! Photography of any sort is not allowed. I wore my zing shirt for this occasion but couldn't get a picture with them :(… So. Raining cold and windy, we trekked out onto the beach to await the penguins coming back to their burrows. After waiting a bit, they arrived at 5:58. The penguins here are the smallest species of penguins, the fairy penguins. A group: raft. When reaching the beach the penguins had to be in a big enough raft or they would return to the ocean and wait for more! Incredibly cute, hahah. Waddling and falling their way into the hills to find their burrows, which could be up to 1km into land. After enduring a couple of rafts landing and waddling home, we headed back into the building, spotting several penguins in the bush and running across the path even. Drivers were told to check under their vehicles before driving off, just in case. Good experience. Hurray Philips Island!
Had pizza with the group and home to rest. 7am tomorrow for the Great Ocean Road.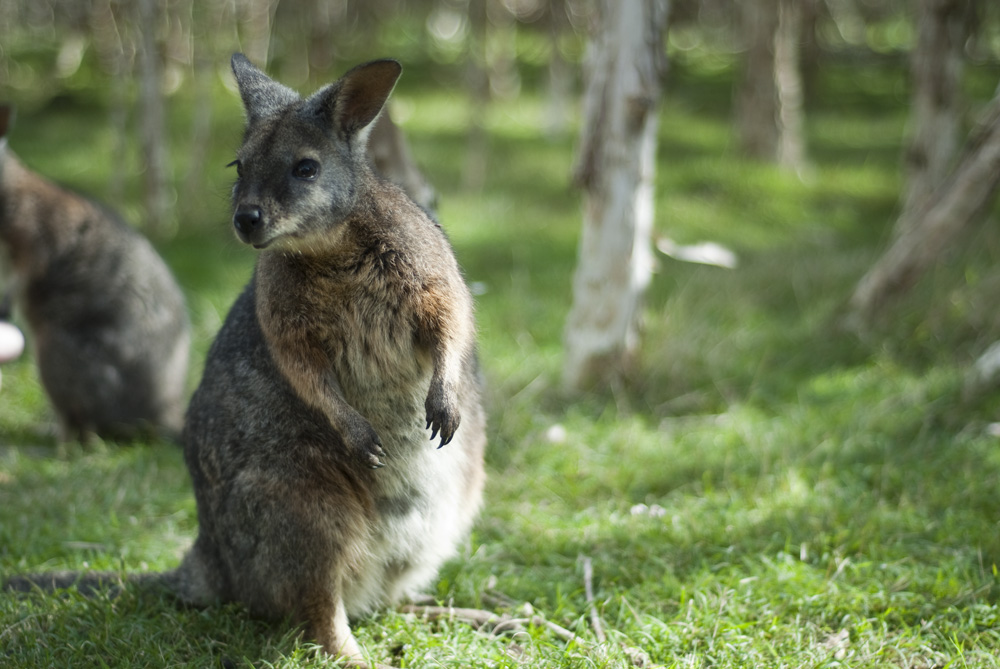 Wallaby!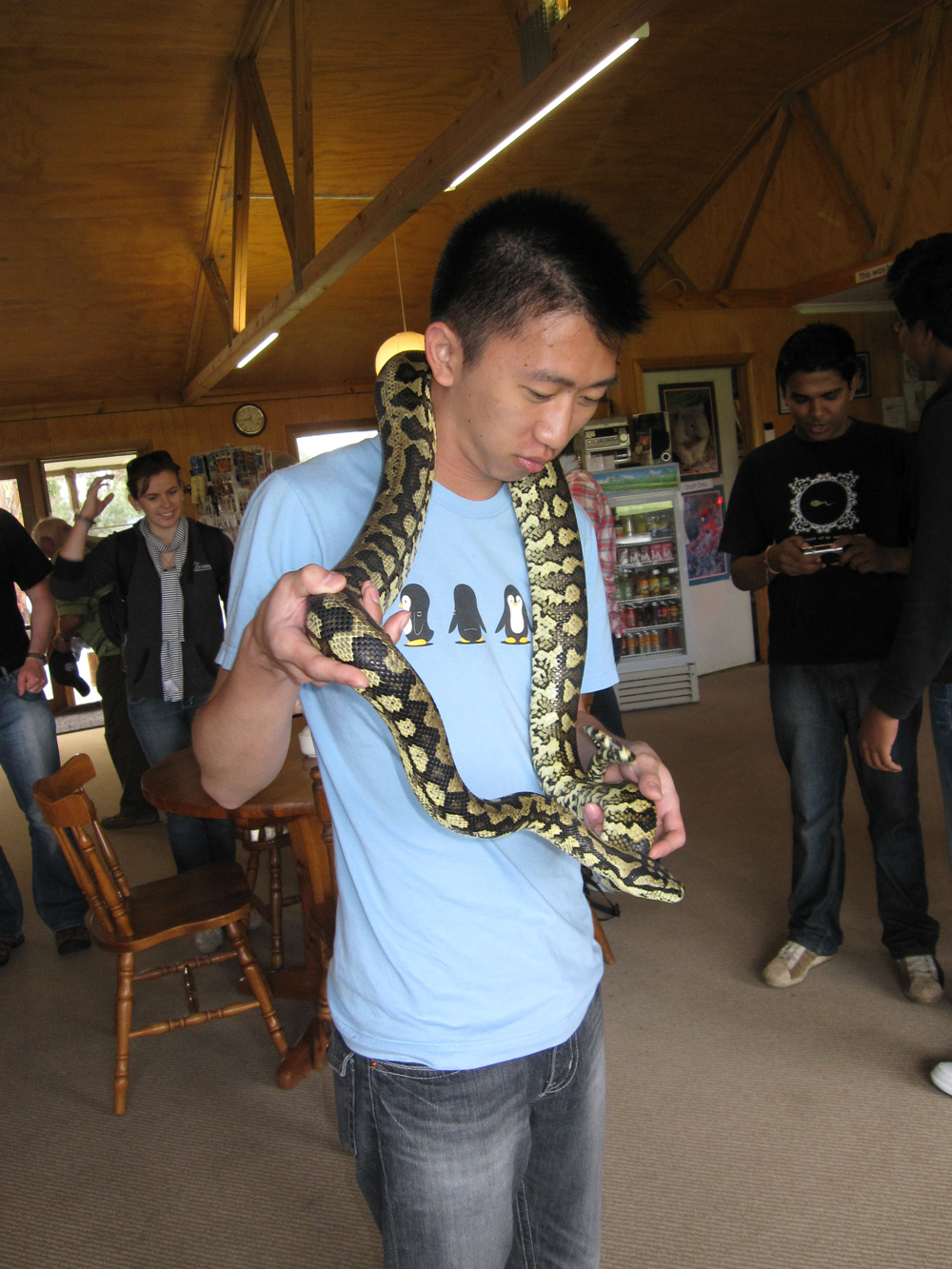 Python!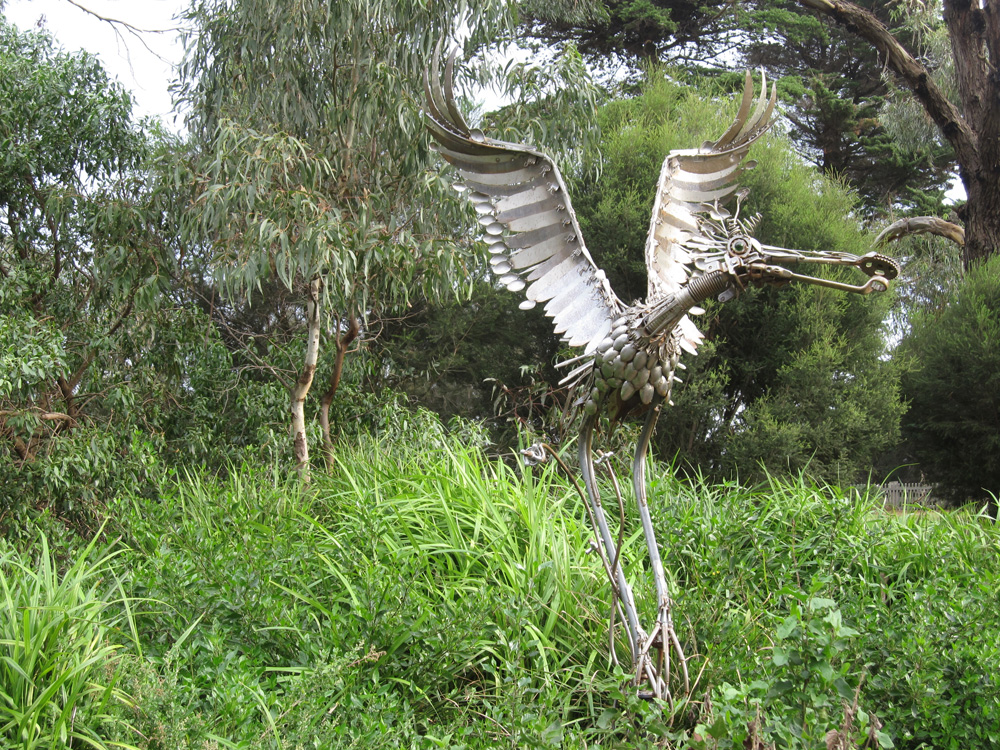 A crazy mech sculpture on a Churchill Island Farm…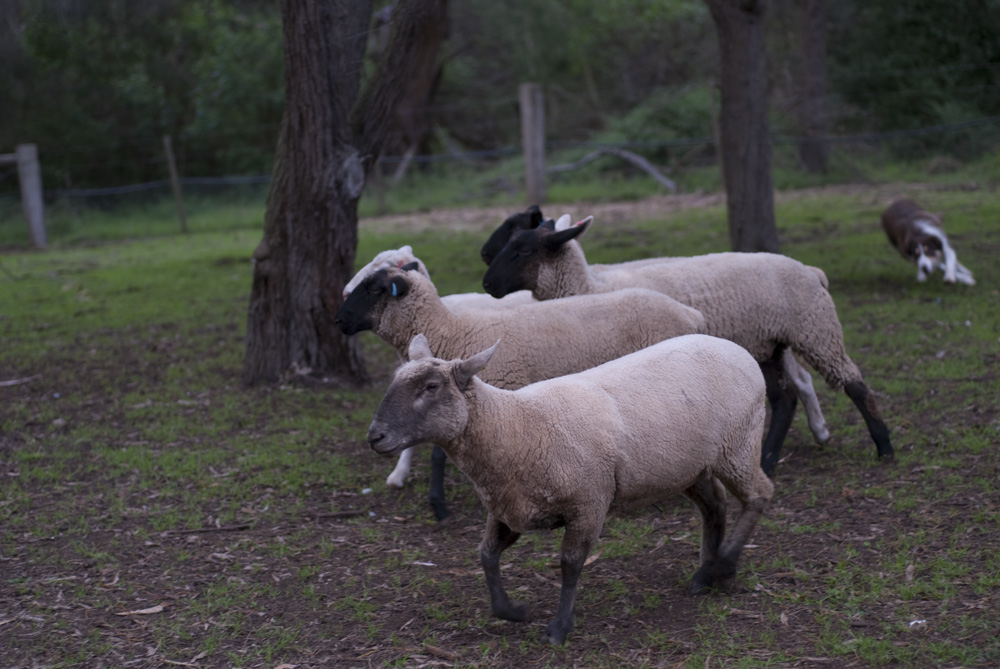 Sheep being round up by a dog