a quiet day-ish.
we woke up LATE from a exhausting day previous, jenny called but no one else was awake. when everyone eventually did get up, we met her at our closest station around noon. today's forecast: rain. all day. rain.
we went to shinsadong and got some food, and shopped around a bit. most of the shops along this street were jewelry and well, for women. so… yea.
after we finished walking through we decided to head back to COEX mall, again. that's way too many times at the same mall in two weeks. *sigh… we've seen shops open, new items arrive, movie ads change, high and low crowds in the mall… crazy.
we all did our last minute shopping, i guess… and karen and michelle went to find a bag that karen wanted at dongdaemun station somewhere, and jenny went to meet an elementary school friend! jenny's flight is at 11am to nyc, ours is at 510pm. cassie and i headed back to our hotel to pack up things and make them… fit. haha…
they gave us a call and we met them at gangnam to grab some dinner and redmango, a great dessert place, for our last night in korea. mm….
as we were going home, we passed by the interactive touchscreen installations along the street and saw that people were sending digital photomail! it's a great idea :D! we stopped for a bit and took a postcard type picture that sent to our email. this was in addition to a LOT more features that we didn't have time to go through… its a great attraction for everyone!
aaaaaaaand sleep. leaving soon!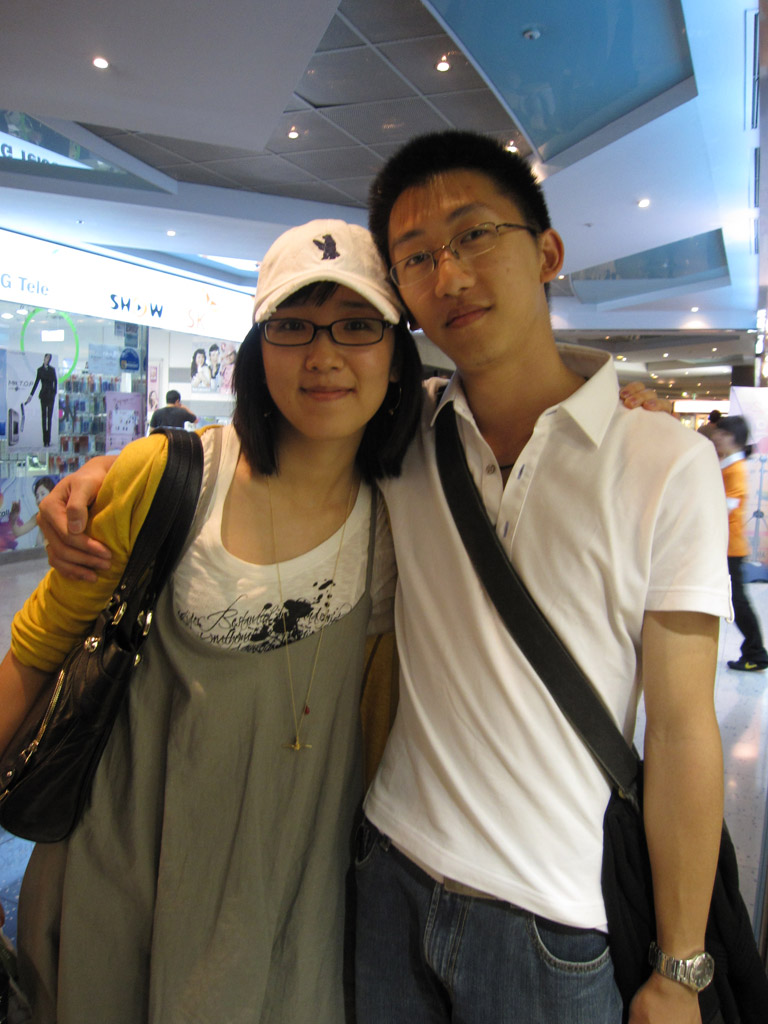 Jenny! She's been working in NYC since Grad, we had to travel to Korea to see her! 😛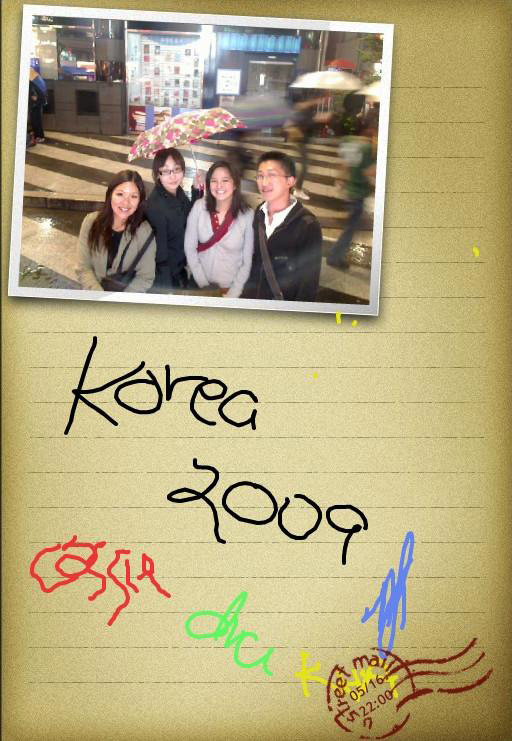 The photomail from Gangnam